About Troop 412!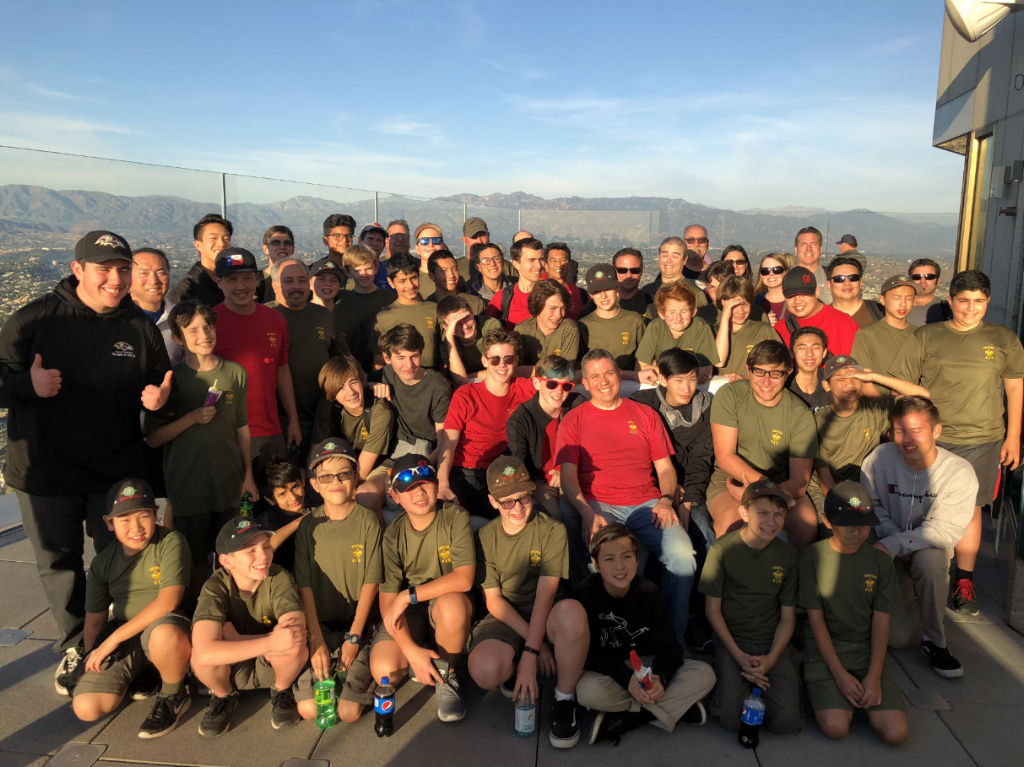 Troop 412 is chartered by the Holy Spirit Catholic Church of Fountain Valley, which is located on Ward Street between Warner and Slater Avenues in Fountain Valley. The meetings are held on Monday nights from 7 - 8:30 p.m. The Parent Committee meeting takes place on the first Tuesday of the month.
Where we have been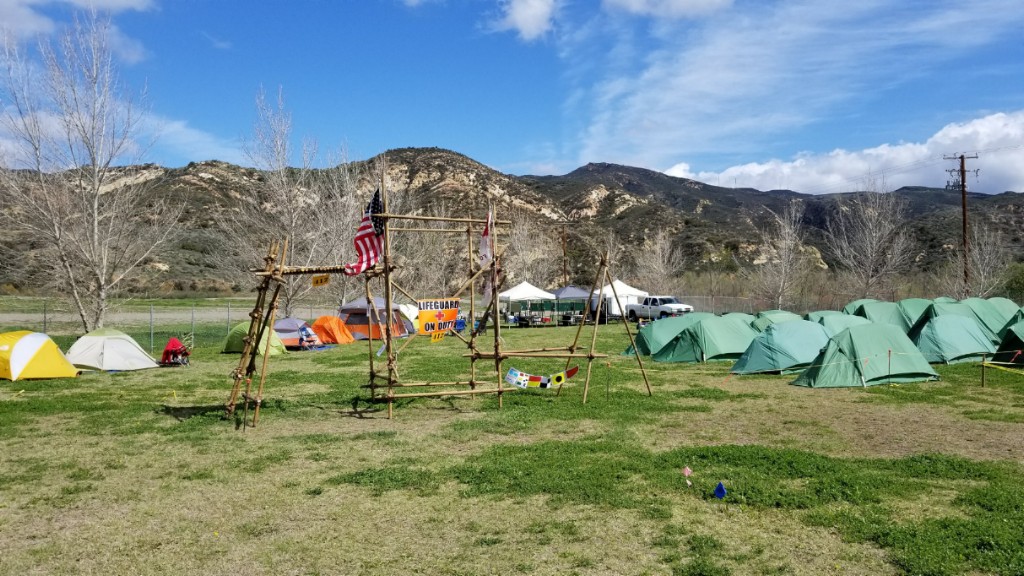 Troop outings are scheduled monthly. These outings have included backpacking trips (Philmont, Eagle Peak, local mountains), camping trips (Calico, Joshua Tree, Oso Lake, Kern River), canoe trips to Murtle Lake Canada, fishing, rock climbing, rocket launching, snow camping, visiting a military base, horseback riding, shooting sports, visiting a ghost town, field trips to companies, and orienteering trips.

In addition, the troop participates in an annual Summer Camp of the scouts choosing (Lost Valley, Camp Parsons, Camp Chawanakee, Camp Fiesta Island, etc..), District Camporee, Camperall and Scout-O-Rama.
How we keep it going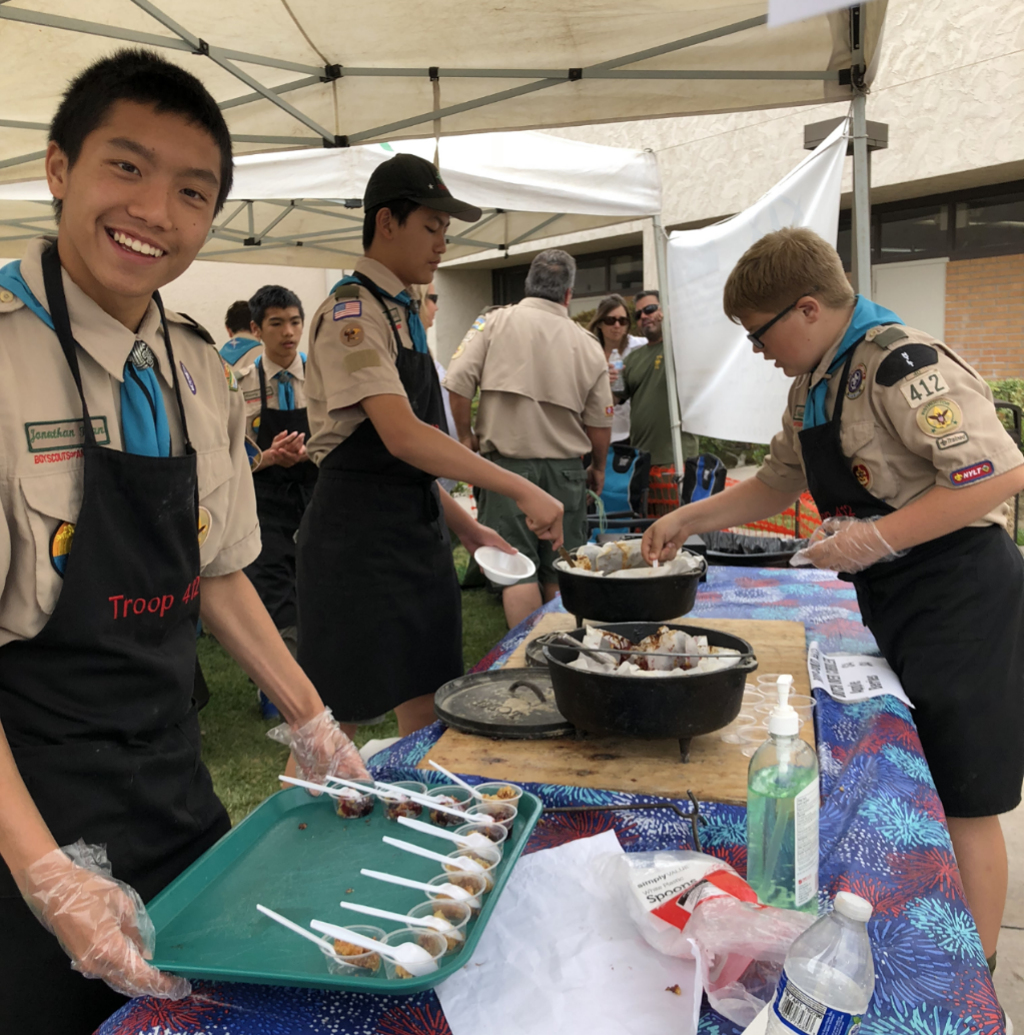 The scouts plan our yearly and monthly programs utilizing the Annual Planning Conference and monthly Patrol Leader Council (PLC) meetings. The scouts not only set themes, choose outings and select a summer camp, but they also establish a troop vision and goals for each calendar year. To pay for activities, troop members have the opportunity to raise funds. Fundraisers for the troop have included Fountain Valley Summerfest, Popcorn, Scout-O-Rama ticket books, Christmas Wreaths and the Pacifica District Art Auction. Service projects have included Scouting-for-Food, Christmas Caroling for Seniors, Eagle projects, Fish Frys, Flag Ceremonies and the annual Holy Spirit Festival.
A Family-Oriented Troop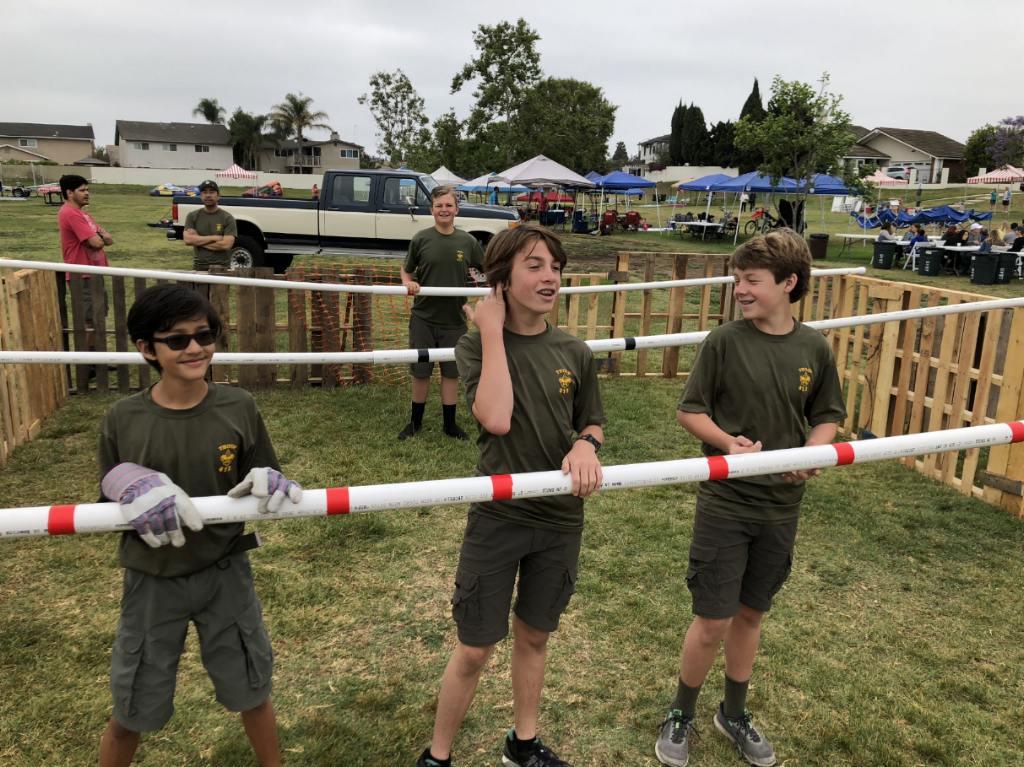 Our troop is family oriented and encourages the parents to participate in our scouting events. Thanks to the support and guidance of the Troop 412 parents on the committee and on the Scoutmaster staff, we can enable a program that delivers the promise of scouting. The troop requires that all adults, in accordance with BSA regulations, are Youth Protection Trained (YPT) and have completed any relevant troop position specific training.
For More Information...
Anyone interested in joining the troop or would like more information, please contact our Scoutmaster or Committee Chair from our contacts page.
&nbsp